Keynote Speaker
Main Content
KEYNOTE SPEAKER



Richard J. Mark
Ameren Illinois, President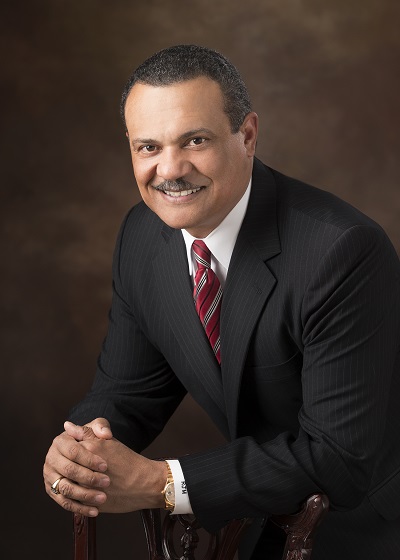 Richard Mark is President of Ameren Illinois Companies (AIC).  He is responsible for electric and gas distribution to more than 1.2 million electric and 816,000 gas customers across three-quarters of the state of Illinois.  AIC's complex delivery system includes ~ 4,500 miles of electric transmission lines, 46,000 miles of distribution lines, 18,200 miles of natural gas transmission and distribution mains and 12 underground natural gas storage fields.  AIC is subsidiary of Ameren Corporation which is ranked 438th of the Fortune 500 companies.  
Before his appointment as President, Richard was Senior Vice President of Ameren Missouri Customer Operations and was responsible for electric and gas distribution to over 1.2 million customers across central and eastern Missouri including the greater St. Louis area.  Richard also oversaw Customer Services Operations, Community Relations, Communications, Customer Satisfaction and Corporate Giving for Missouri's largest utility.

Richard joined Ameren in 2002 as Vice President of Customer Service.  In 2003, he became Vice President of Governmental Policy and Consumer Affairs. In just two short years, he rose to the position of Senior Vice President of Ameren Missouri Energy Delivery – becoming the first African American to hold this position.  In 2009, Richard was promoted to Senior Vice President of Customer Operations – a position that encompasses Ameren Missouri's Energy Delivery but was expanded to meet customers' energy needs of the future.

To ensure a secure energy future for Ameren customers, Richard is leading a Strategic Customer Initiative focused on promoting energy efficiency, Smart Grid technologies and customer-based energy generation, or distributed generation. His team's goals are to deploy advanced technologies, tools and services to enable customers to manage their energy usage and costs while enhancing the electric grid.

Prior to joining Ameren, Richard spent six years as President & Chief Executive Officer of St. Mary's Hospital in East St. Louis and five years as Chief Operating Officer.  Richard also served voluntarily for ten years as Chairman of the East St. Louis District 189 State Financial Oversight Panel, an Illinois Governor appointed position.

Richard serves on a variety of boards and organizations including Tenet Healthcare, American Gas Association Board, Madison Mutual Insurance Board, Leadership Council of Southwestern Illinois, St. Louis Zoo Association, Fontbonne University, the St. Louis Police Foundation and the St. Louis Regional Business Council.  He has received three honorary doctorate degrees for his civic and community work, as well as numerous awards and honors; he received the 2017 Heritage Award from the Illinois Legislative Sportsman Caucus; he was recognized by the Illinois Black Chamber of Commerce with the Outstanding Corporate Leadership Award for 2015 and African-American Career World magazine in February 2015 as one of its Top 10 national business leaders.  He received the 2015 Telly Awards for hosting Ameren's Employee Communications Actions Matter video. He was named Who's Who in Energy by the St. Louis Business Journal in 2015.  He was also named one of Savoy Magazine's Top 100 Most Influential Blacks in Corporate America for 2016 & 2014, 2013 NAACP's Freeman/Seay Commitment to St. Louis Award and the Pillar of Hope Award for Outstanding Community Leadership.  He was recognized by Black Enterprise Magazine in 2012 as one of the 100 Most Powerful Executives in America, the NAACP's Inspiring St. Louisan Award of 2011, St. Louis Business Journal's Ten Years of Influence of 2010, St. Louis Business Journal's Most Influential Energy Executive of 2010 and many more.