Faculty Info
Main Content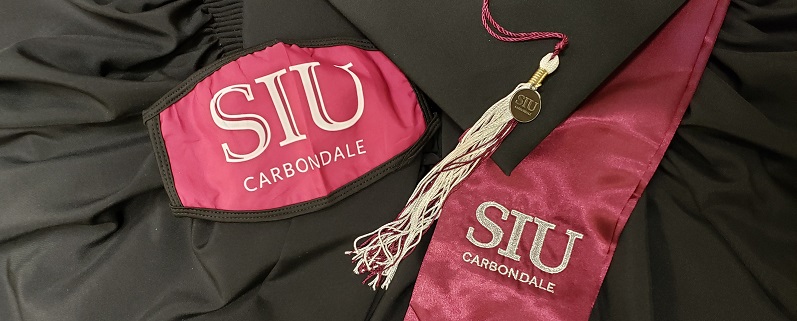 Faculty Info
University ceremonies are celebrations in the life of the institution. Faculty have an important role in these ceremonies, and we appreciate your participation. The participation of faculty and staff emphasize the value and importance of the guidance, leadership, and support given to our students.
Regalia
Faculty participants are required to wear appropriate academic regalia. Academic regalia may be rented or purchased through the University Bookstore in the Student Center. If you graduated from SIU Carbondale you are welcome to wear the custom regalia. Otherwise you may wear the regalia from your respective University or may wear the standard black regalia. For more information please contact the University Bookstore at 618-536-3321.
Pickup for your rented regalia will begin the week prior to commencement at the University Bookstore. Return will be at the bookstore after the event or at the Banterra Center the day of commencement.
Faculty, please fill out our RSVP Form to indicate your participation in the May 2021 Commencement ceremonies.
Processional
The academic processional will assemble 45 minutes prior to the ceremony, and will be led by the appropriate marshal. Below is a listing of places faculty will assemble prior to the processional. A map including these locations can be found here. Map will be posted soon.
Platform Party – Club suites (specific locations will be provided)
Doctoral Advisors – Doctoral Advisors – go directly to graduate seating at the north end of the Saluki Stadium field. You will sit with your graduate. For faculty hooding multiple graduates, please sit with the graduate who will be hooded first.
General Faculty – TBD (please check back for more information about the faculty processional)
Note: The academic procession will enter the commencement site fifteen minutes prior to the start of the ceremony.